When on vacation, people do two things: nothing and eating.
I had actually planned on writing a lengthy essay on the merits and the downsides of being at a place that specializes in feeding these hungry hoards, but after a few paragraphs I came to the conclusion that it would be far too rambling.
So instead, here's a rundown of a few places we ate during our stay in the Netherlands:
First of all there was Wagamama in Amsterdam. It's actually a Japanese chain, but I'd never been to one, so we sat and ate: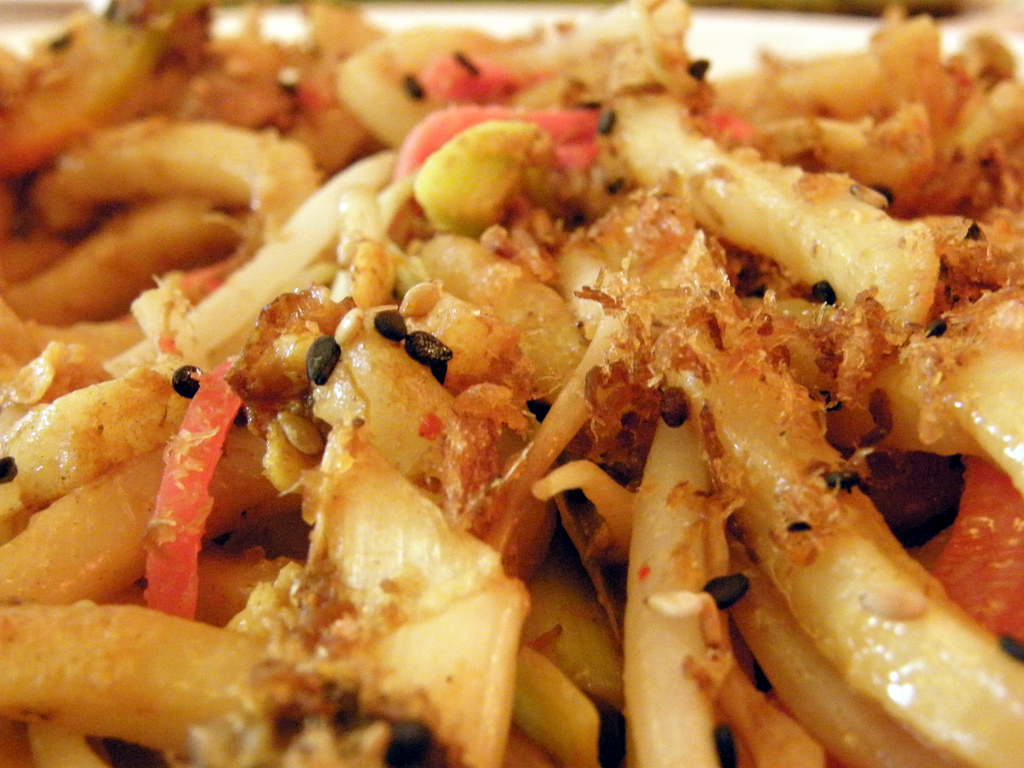 This is Yaki Udon, which contained all sorts of vegetables, chicken and prawns. I'd never before realized that Udon noodles taste a bit like potatoes.
We also had a starter, which the good people at Wagama like to call a side dish: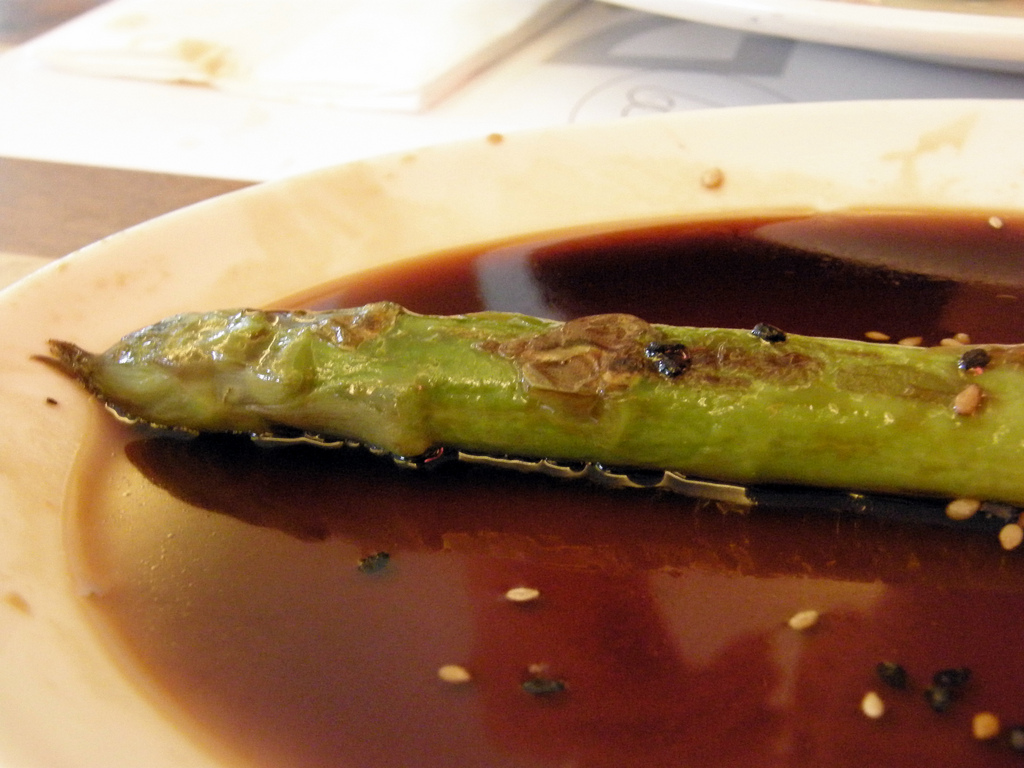 Grilled asparagus. I must say, it sounded better on the menu. I guess I'm just not much of an asparagus man.
On Texel, where tourist feeding places are abundant, we had our first dinner at a tex-mex-pizzaplace-asian mixture of a restaurant, aptly named Maxima Classic Grill Restaurant Argentina. The logical conclusion was for me to have an entrecôte: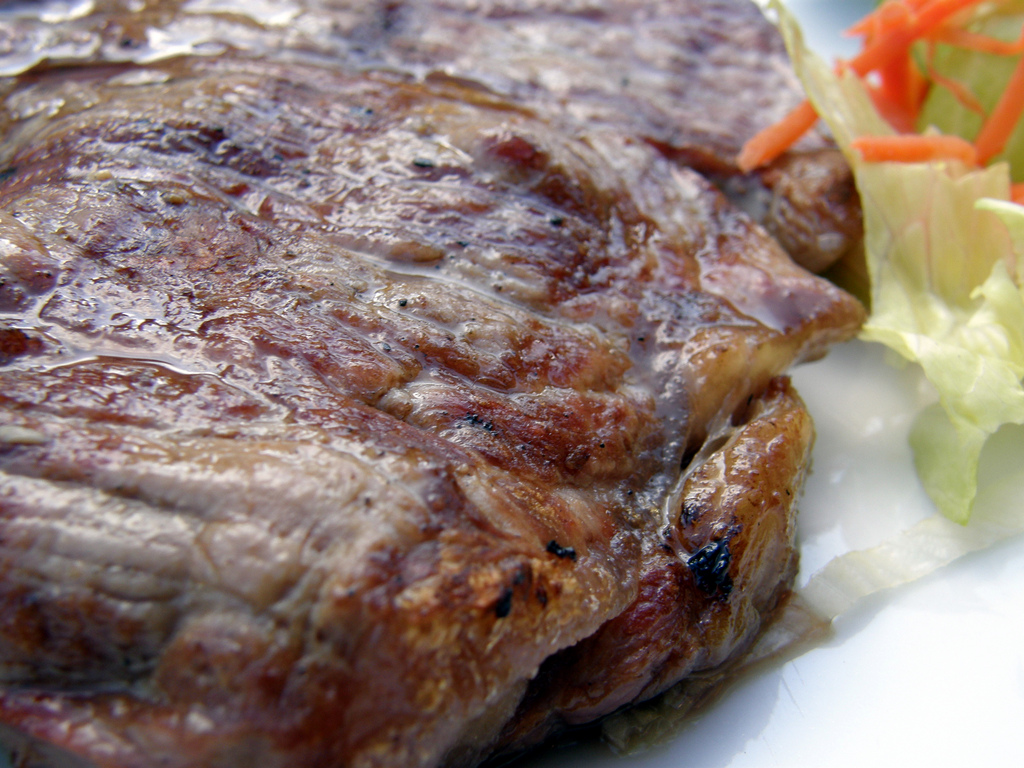 It wasn't the best steak I'd ever had, but hey, it was my vacation and it was meat, so I was happy.
That's it for today. Come back tomorrow for more detailed stories on what to eat where and why on the isle of Texel.