And in my quest to find new and enticing chronicles for this blog, here's my latest. I have decided to become the world's best mixer of Martini Dry, that one and only of cocktails. It won't be an easy feat, considering how many people lost their lives only because of their devotion to the art of the Martini (seriously, no joke).
Here's my setup, consisting of Gin, dry French Vermouth, a shaker, Martini glasses and olives: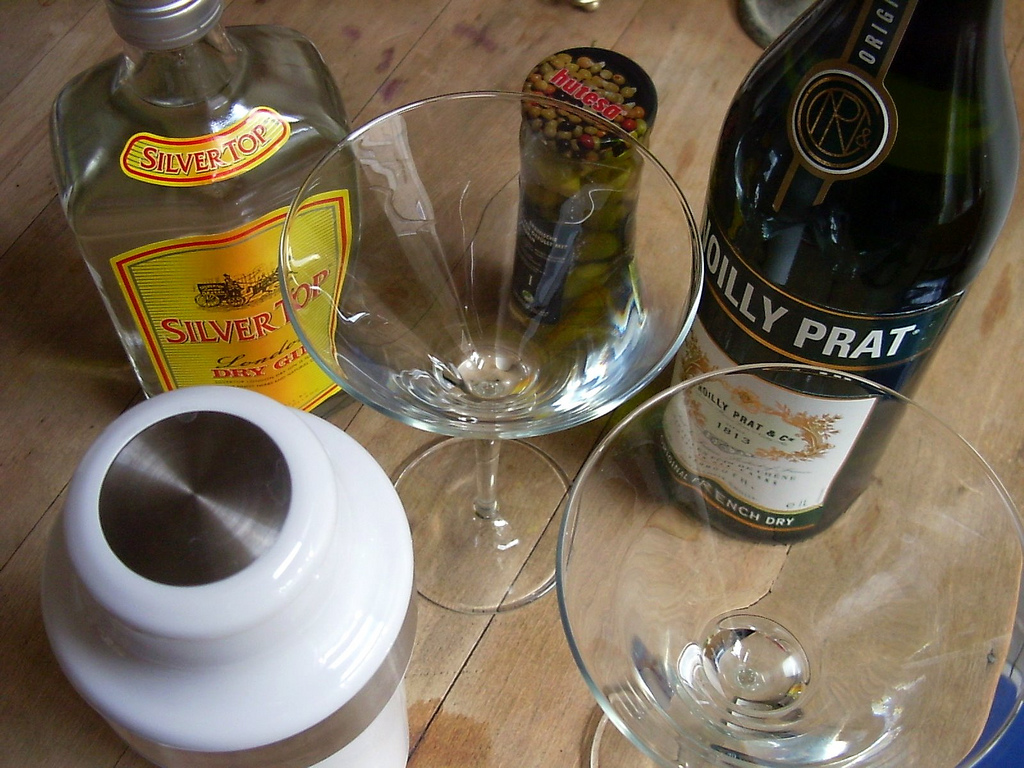 And now off to the kitchen for the first batch.