It's a bit of a tradition round here to write something at the end of an outgoing year. The past few years, though: not so much.
Which leads me directly to one of the major events (not world-politically speaking, that is) of this year: the reawakening of this very blog.
Why did it happen? You'll have to thank the antics of one billionaire, who upended what we all knew and cherished as our backchannel: Twitter.
It caused too much uncertainty around what would happen to the platform, that finally people started looking elsewhere. A lot found Mastodon (I re-awakened my own instance this year as well), a few found other places and I, well, I found that I already had a blog, and why not just wake it up again?
My blog-journey started somewhere around 1999, and ever since I had my blog running under this domain, I added roughly 1600 posts. The advent of Twitter and the rise of platforms in general, curbed this number considerably, and during the past decade, this blog was still up, but rarely filled.
Being forced to reconsider what it means to publish on the web - even if it's just for stupid little takes, or a link, or a photo - made me realize that this blog here is the ideal outlet.
During the past few months, I started automating a few things - something I, in the spirit of having woken up this beast once again, chronicled here fastidiously.
This automation means that even when I'm not actually writing full-fledged blog-posts like this one here, the site is still getting filled with the things I do around the web: uploading images to Pixelfed, logging films on Letterboxd or simply posting interesting links.
So, things are on the up and up on this blog, and I suspect that in 2023, things will pick up even more.
On other fronts: the podcast is still going strong, we even had our first two live-events. For someone who spends most of his time at home, even recording everything remotely, it was a somewhat surreal experience; not just being on stage in a room of roughly 300 people (twice), but also knowing they had specifically come out to see us. That was definitely one of the most marvellous experiences of the year.
Things also started getting busy during the past few months, because we were lucky enough to be asked to write a book for a not-so-little German publisher. Let's see how that works out!
Finally, after a long while, mostly due to the whole plague-thing, my significant other and I did some travelling again. Hamburg, Munich and finally the Salzkammergut, which was exquisitely relaxing but also gave us an opportunity to check out the salt mine that held thousands of paintings during WWII, stolen by the Nazis.
We obviously had a whole lot of food and drink as well, something I usually posted to Twitter, but something I now mostly post to my Pixelfed account. Being the service-oriented blogger that I am, here's a few of my favourites from this year: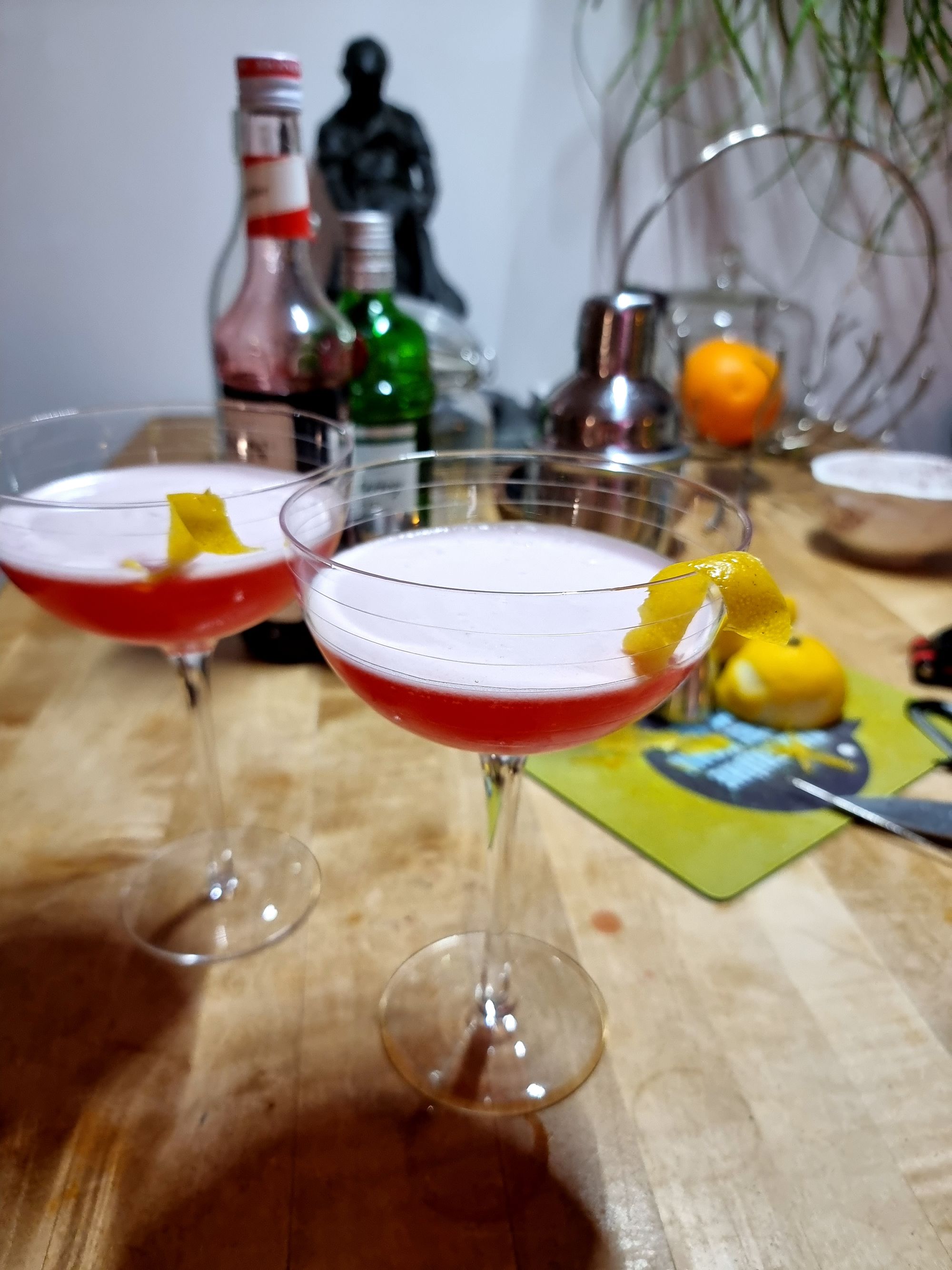 My favourite cocktail of the year, in case you're interested, was the Scorpion Reef (pictured here as the last in the gallery). It's a delicious mix of Rum, Mescal, pineapple-juice and orgeat.
So, if we ignore for a moment that the world has been on fire for most of it, my year went exceptionally well. I feel tremendously lucky to be in the position I am in right now. If 2023 turns out to treat me only half as well as this year, it'll still be a fantastic one, and I hope that's exactly how yours will be (unless you're an asshole, then go fuck yourself instead).